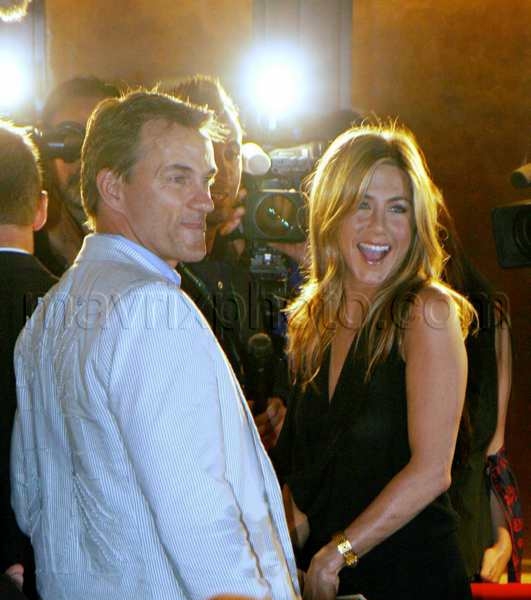 Jennifer Aniston is Really Happy
Jennifer Aniston is at the Toronto Film Festival today, and these shots are of her going to the premiere of Management. There were several shots to choose from to put on the blog, but they were pretty much all the same: Jenny A. with a huge smile. What's she so happy about? Last I heard, the weekly tabloids said she was broken up over the John Mayer split and was busy building her voodoo doll collection. Or something.
But really, how hot does she look here? I mean, maybe she shouldn't smile with her mouth wide open, but other than that Jennifer seems to have brought her A-Game to Toronto. Good for her!