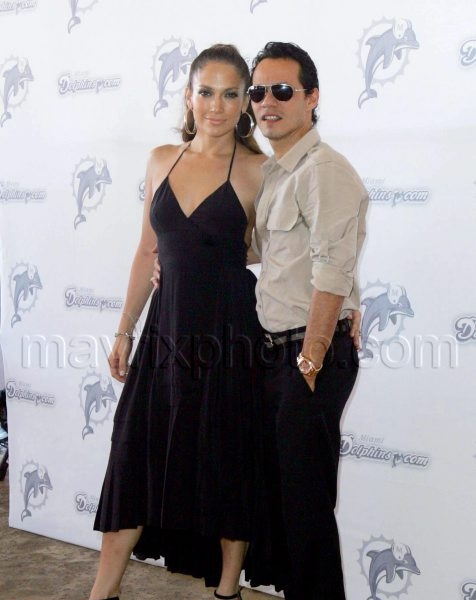 Jennifer Lopez Supports Her Team
Kim Kardashian wasn't the only one on the orange carpet at Land Shark Stadium for the Miami Dolphin's game — Marc Anthony and Jennifer Lopez were also there.
I have absolutely no evidence to prove this, but I feel as though these two had something to do with this big orange carpet photo op. It absolutely reeks of JLo's brand of fabulous, not that I'm complaining. It's something different and more exciting than your average movie premiere or promotional event. I like to think I give credit where credit is due: whoever dreamed up this shindig deserves a raise. Mad props and a shout out on a job well done!