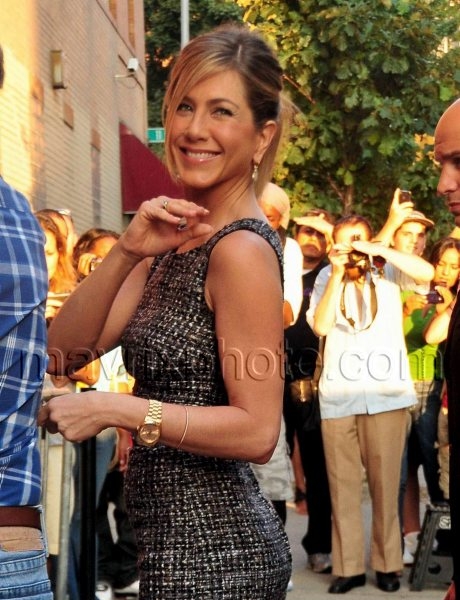 Jen's Date With An Ex
Jennifer Aniston had a date with her ex yesterday!!!!!
No it's not what you're all thinking, she headed off for an interview with Jon Stewart whom she reportedly had a date with, once, way back when.
Jen stopped to sign some autographs for fans and gave everyone a smile and a wave. Jen is currently doing the promo rounds for her new movie The Switch.