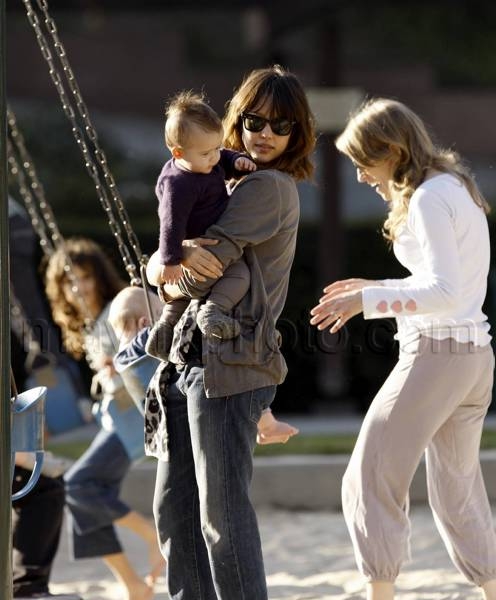 Jessica Alba Hangs Out With Honor
I can't believe it! Jessica Alba took her daughter, Honor Marie, to the park yesterday…and she's actually smiling in some of the pictures!
At 7 months old, the kid is a little young to be enjoying public parks (which leads me to believe the whole thing was a staged photo op), but I don't care. The kid is cute and Jessica looks happy to be playing with her. Jessica's even talking to normal people in some of the pictures!
Under normal circumstances, Jessica just scowls at everyone as she goes about her daily business. I'm guessing that she lost a bet with her public relations person, and as a result had to be photographed smiling and interacting with regular people. Tomorrow, she'll probably be back to her regular (and frowny) self.