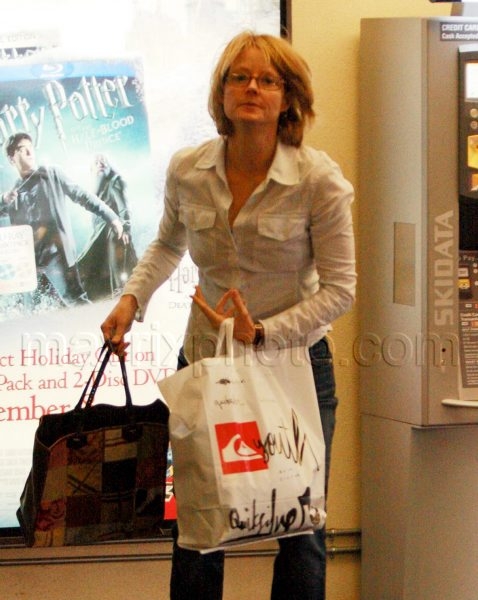 Jodie Foster Gets in Some Holiday Shopping
How cute are Jodie Foster and her son, Kit, together? The duo got in some holiday shopping yesterday at The Grove shopping center in Los Angeles, and in these pictures you can tell that the two are really close. Or, you know, maybe he was just trying to get on her good side so he could get his Quicksilver goodies early?
As for Jodie, sister friend is aging well, isn't she? Cute outfit, cute shoes and I LOVE the glasses. Matter of fact, love HER in general!