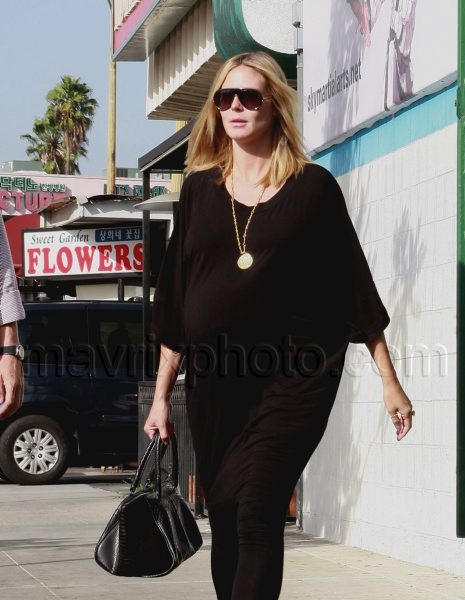 Karate Class, Heidi Klum Style
She may be only four weeks away from her due date, but Heidi Klum is still running her kids around like it ain't no thang. She took Henry and Johan to karate class yesterday afternoon, and judging by the looks of things she's got triplets marinating in her belly. That, or maybe she's having a hippo child.
Maybe her stomach isn't really that big, it just looks enormous compared to the rest of her tiny body? Not that it really matters, she loses baby weight approximately five minutes after giving birth. Who wants to bet that she'll be doing the Victoria's Secret Fashion Show later this winter?