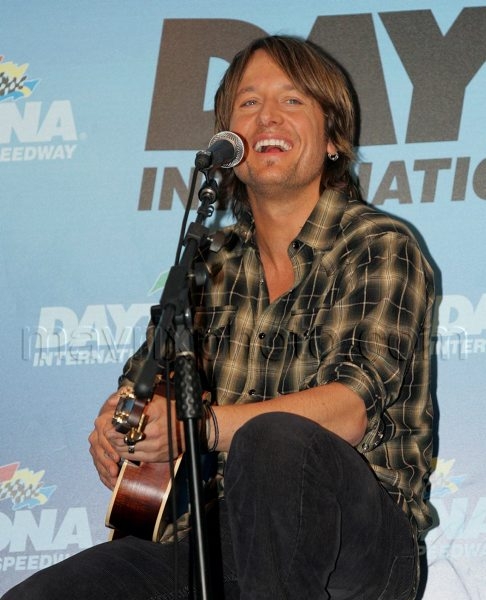 Keith Urban Performs for NASCAR Fans
You know what goes well with NASCAR? No, not cheap beer, although I guess that also fits. Country Music! They go together like peas and carrots, or chocolate and peanut butter, or me and a delicious Maker's Mark Manhattan.
Keith Urban performed for NASCAR fans before the beginning of the Daytona 500, which I'm sure the attendees enjoyed.