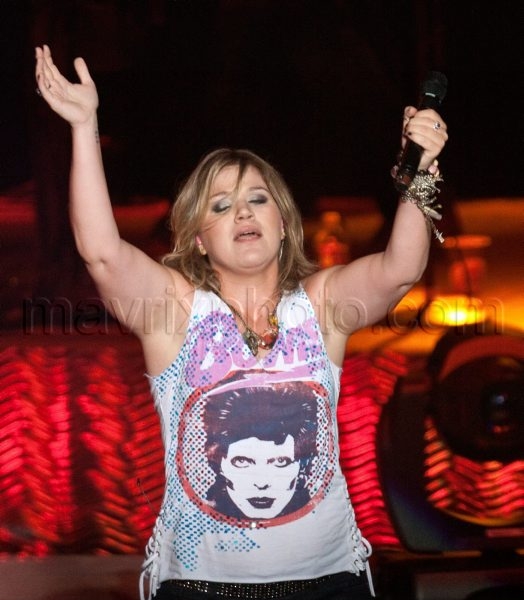 Kelly Clarkson at the Orange County Fair
Kelly Clarkson performed live at the Orange County Fair in Costa Mesa, California yesterday, and these are the shots that prove it.
I recently had my bachelorette party (down in West Virginia, of all places…gotta go where the gamblin's legal, my grandmother always told me…or maybe it wasn't gamblin' she was talking about, and I just misheard. Either way, WV is where we were), and my crew was an odd assortment of people. There were lesbians, straight girls and the token gay male (really, what bachelorette party is complete without a gay guy in the group?), and the ONLY artist that everyone could agree to have on the radio was Kelly Clarkson. We almost blew out my poor car's speakers blaring My Life Would Suck Without You on the freeway.
I'm not quite sure what the point or moral of that story was, other than Kelly Clarkson is freaking amazing and everyone loves her. Everyone!