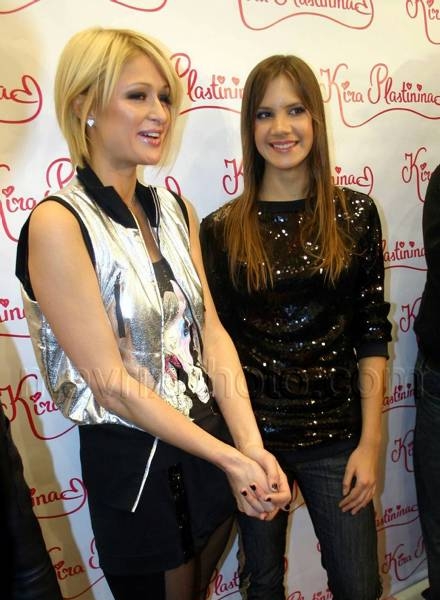 Kira Plastinina's Big Fat Fail
Kira Plastinina, Paris' Hilton's Russian (and unfortunate looking) counterpart, has failed at the U.S. fashion business. And oh man, did she fail big. We're talking massive fail.
Just seven months after she hit the U.S. fashion scene with 12 boutique stores (financed by her gazillionare dad), the chain has filed for bankruptcy and closed most of its stores. KP Fashion Co. had originally planned to open 250 stores across America, but is now offering 75% off on all merchandise through its website.
Quick! Start your holiday shopping early for next year while everything is uber cheap!
Here's where things get interesting: the company has more than 100 creditors, including Ford Models, Verizon and the Glendale Police Department. You know you're in trouble when the local police department is hunting you down for cash. Oh, and did I mention the trademark infringement lawsuit that was recently filed by Pacific Sunwear?
I guess if you're going to totally eff something up, you might as well do it all the way. None of that half ass business that other bankrupt companies try. Nope.