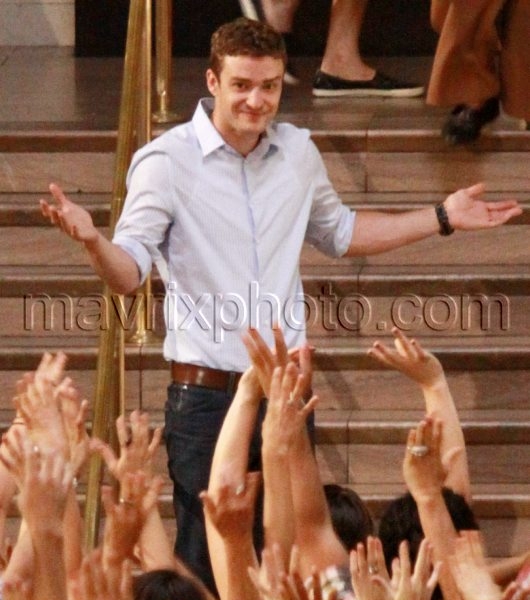 Kunis and Timberlake Grand Central
Boyband alum Justin Timberlake showed off his bright smile for the camera while filming a scene for "Friends with Benefits" at New York's Grand Central Station.
Justin's equally lovely co-star Mila Kunis giggled while chatting with the film's director, Will Gluck, and Justin between takes.
Mila was spotted nibbling on some healthy watermelon before she and Justin made their way to the top of the stairs to applaud a large and happy crowd of dancing extras.
Seems like quite the exciting day at the station!