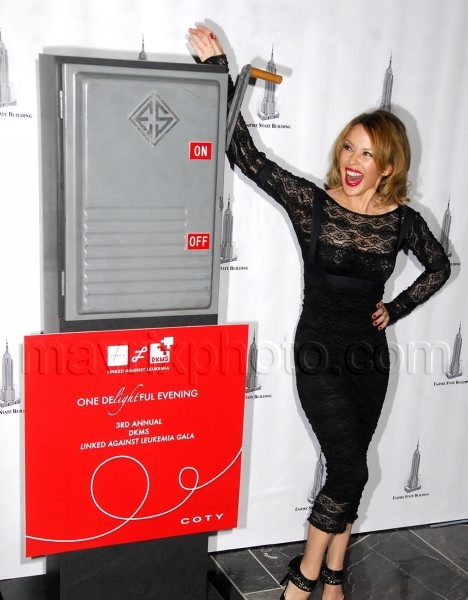 Kylie Minogue is Awesome
I looove Kylie Minogue, but she's not photographed too often so I never get to write about her. So imagine my excitement when I found these pics in my inbox…I uber geeked! She kind of looks like a fun version of Katherine Heigl, doesn't she?
Out photographers caught up with her while she was posing for pics prior to "One Delightful Evening," the third annual DKMS Linked Against Leukemia Gala, at which she will light up the Empire State Building with her brilliant smile and outgoing personality.
Love to see stars doing good! Keep it up, Kylie!