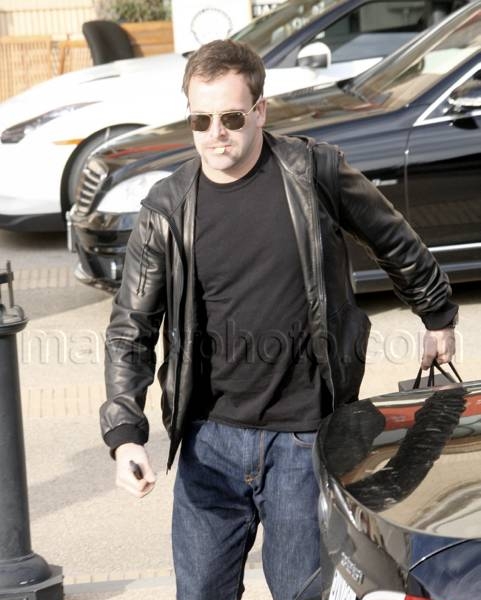 Johnny Lee Miller Last Minute Shopping at Barney's
Johnny Lee Miller, Angelina Jolie's ex-husband and the star of Eli Stone (not to mention a few of my dreams), got in some last minute shopping at Barney's yesterday in Los Angeles. Mario Van Peebles was also there with his daughter, Maya.
Johnny Lee Miller is underrated in my book. I don't know why casting directors keep hiring people like Tom Cruise to do action movies when JLM is available. If it were up to me, he'd be in just about everything. He's kind of like Keanu Reeves in that way…just about any movie can be made better with a dash of Johnny Lee. He's like the secret ingredient in a favorite family recipe.
Speaking of family, Merry Christmas Eve, ya'll! This is the time of year when everyone gets together and pretends that they don't hate each other for a couple of days. The only things that make this season tolerable are booze and presents (and only when they're both available in excess).
I even made my mom's famous spinach dip for the occasion. She always acted like it was some big secret, and would never let anyone watch her make it. When I came to college and asked her for the recipe, she told me I couldn't have it…shiesty! Then, I discovered her secret. No, it wasn't Johnny Lee Miller. It was on the back of the Hidden Valley Ranch packet the entire time! So, in her honor, here's how to make the most delicious spinach dip on earth (now don't say I never gave you anything):
Buy a packet of Hidden Valley Ranch dip mix, a can of diced water chestnuts, a box of frozen spinach and a tub of sour cream. Mix, refrigerate and enjoy! Best when served with a magnum bottle of Yellowtail wine.