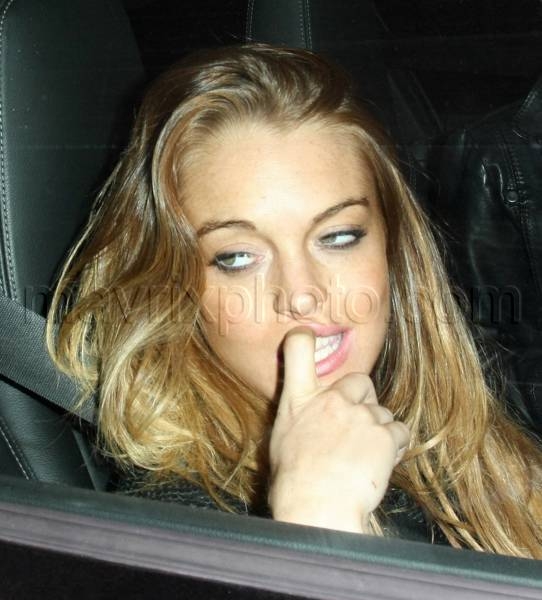 Lindsay Lohan Looks Like She's Seen Better Days
Following a week of warrants, court dates, police and alcohol classes, you would think that Lindsday Lohan would stay home and away from the club scene for a few weeks. Instead, she went out with Samantha Ronson to Villa Lounge!
Who is her PR guy? Because maybe, and I'm just going out on a limb here, but maybe he should have a chat with her about her image and what she should and should not be doing in the public eye at this point in time (here's a hint: looking all glassy-eyed in a car after spending the evening partying at a club is a definite DON'T). I'm telling you, Jonathan Cheban would never let something like this happen. You don't see Kim Kardashian having these kinds of issues!