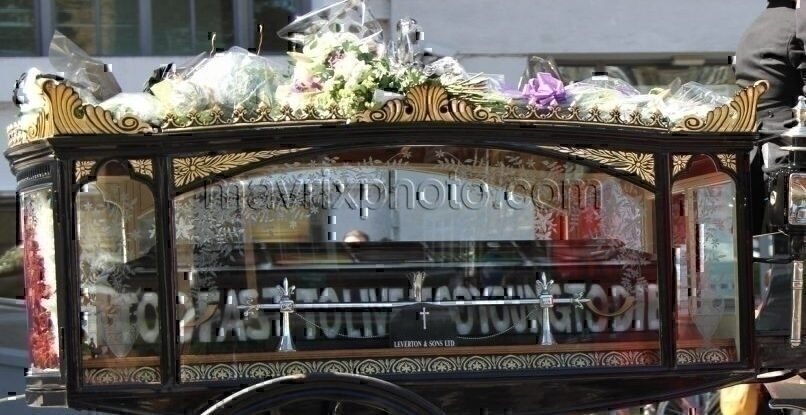 Malcolm McLaren Funeral
The former manager of the infamous Sex Pistols, Malcolm McLaren, was buried today in London.
His body was carried in a horse-drawn hearse with a funeral procession that included the likes of Adam Ant, Bob Geldof and Vivienne Westwood.
McLaren, dubbed the Godfather Of Punk, passed away at the age of 64 from mesothelioma, a type of cancer. His coffin had a graffiti style slogan that read "too fast to live, too young to die".