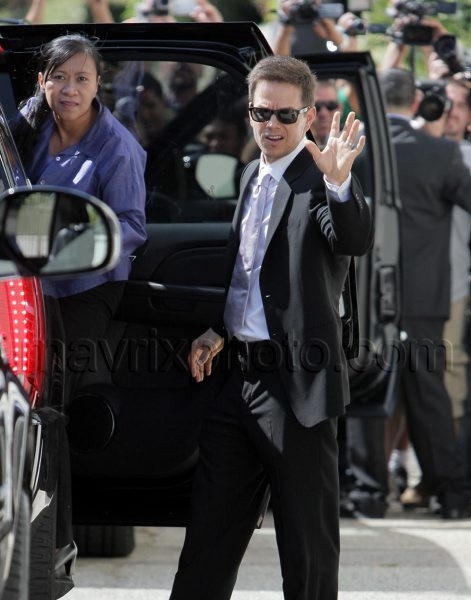 Mark Whalberg Just Broke My Heart
I've made no secret about my love for Mark Whalberg — I've loved him since his Marky Mark and the Funky Bunch days — but now it looks like I'm going to have to give up on him. Why? Because he ran off and got married yesterday! And look, he's waving me goodbye and everything. Tragic.
Mark has been dating his new wife, Rhea Durham, since 2001, and the two have three kids together.