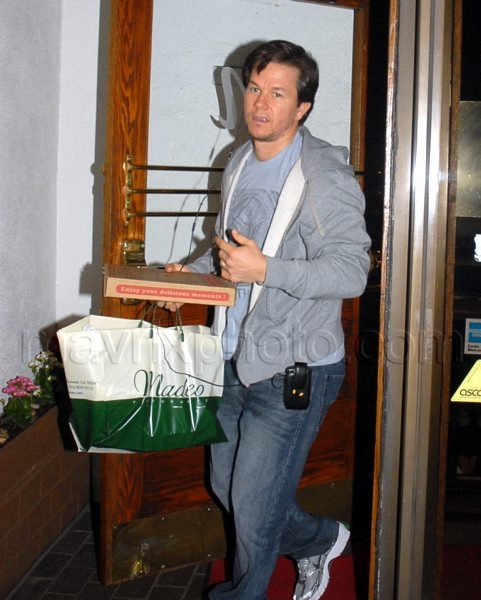 Mark Whalberg Needs A Mechanic
Mark Whalberg ran into a bit of car trouble last night as he was leaving Madeos in Los Angeles. As soon as he left the restaurant (take out in hand!), he saw that his Porsche was leaking some sort of fuel. I'm no mechanic, but it looks like oil.
Poor Mark had to call a tow truck, and then he went home in a cab. Bummer!