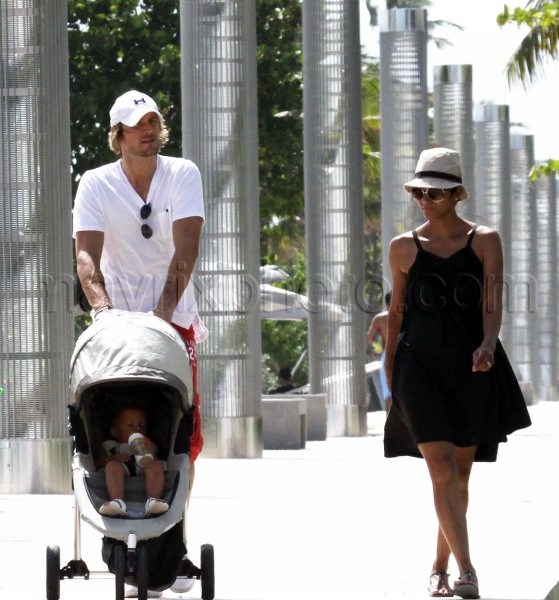 MavrixOnline Exclusive: A Halle Berry Kind Of Day
You know who I love? Halle Friggin' Berry. She's an amazing actress, as well as a beautiful person inside and out. Plus, I'm having a Halle Berry kind of day…so, I'm going to dedicate three (count 'em!) posts to her. Oh, and did I mention these were exclusive shots?
This is the first, showing Halle, her uberhot man Gabriel Aubry and their daughter, Nahla take, a walking  by the water in South Beach. Enjoy!