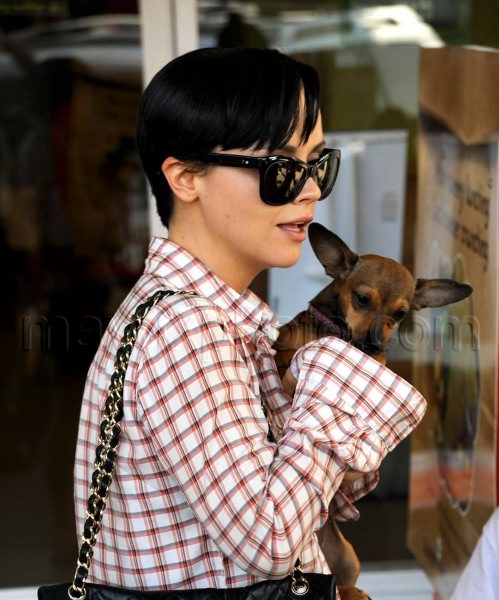 Exclusive: Christina Ricci!
Hot damn, do we have a lot of exclusives today! This time, it's Christina Ricci, who debuted a new short hairdo today in Los Angeles. Of course, that's not the only new thing in Christina's life — she also adopted a new puppy, who she named Holly. She got the dog from the Saving Grace Animal Rescue at the Larchmont Farmer's Market, and it's about the cutest thing I've seen all week.
I wonder if the new 'do is for a movie role, or just something new to do? It wasn't too long ago that she split from her gigantor fiancee, so maybe it has something to do with that? And let's be honest: sometimes dogs are way better than men, anyway. Congrats to Christina for adding a new member to her family!