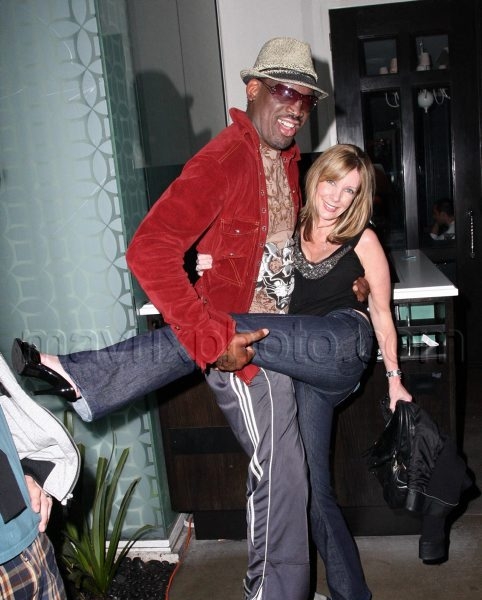 MavrixOnline Exclusive: Dennis Rodman
Dennis Rodman was all over the Gumball 3000 events this weekend (and apparently that girl in the leader photo, too). The Celebrity Apprentice alum checked out the VIP parties, driver's meetings and other stuff associated with the event.
I looove his outfit. To call it "hot" doesn't do it justice. It's like something a 75-year-old Jewish mafia guy would wear around Boca Raton. Work it, Dennis!