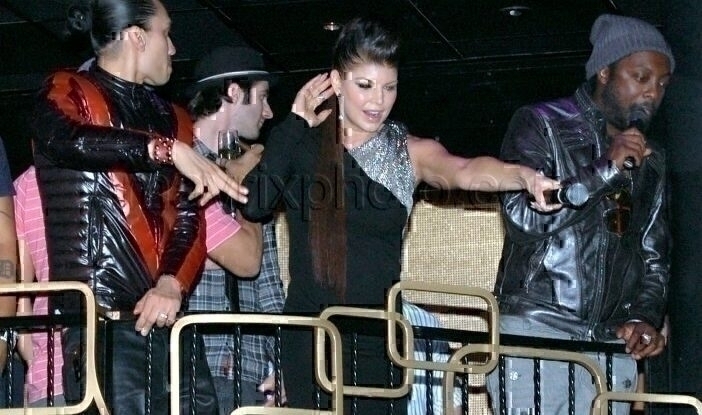 Exclusive! Fergie In Vegas
The Black Eyed Peas performed in Vegas today, and our photogs were the only ones cool enough to get invited to their after party. They're not just ninjas, they're ninjas on the list!
Anyway, Fergie looked uber cute when she talked to the crowd and everyone loved it. Speaking of Fergie looking cute — have you guys seen her cable commercial? I don't remember if it's for VIOS or Comcast, but she looks drop-dead gorgeous in it. I sometimes forget how beautiful she is, and then I'm surprised by photos or videos where she looks amazing. No wonder she snagged Josh Duhamel!