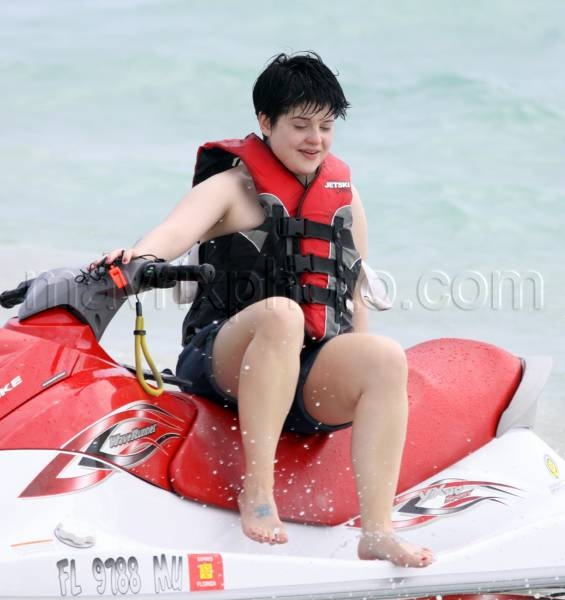 Kelly Osbourne and Luke Worrell Hit the Beach
While her mom was off earning a paycheck, Kelly Osbourne and her man friend, Luke Worrell, took in some time at the beach. It's good to see that Chris Brown isn't the only one who likes to jet ski in Florida! The recently-rehabbed Kelly took some lessons before jetting around the ocean by herself in jean shorts (with SUSPENDERS?!).
Shorts, really? For looking as good as she has lately, I was kind of expecting to see her prance around the beach in a bikini!