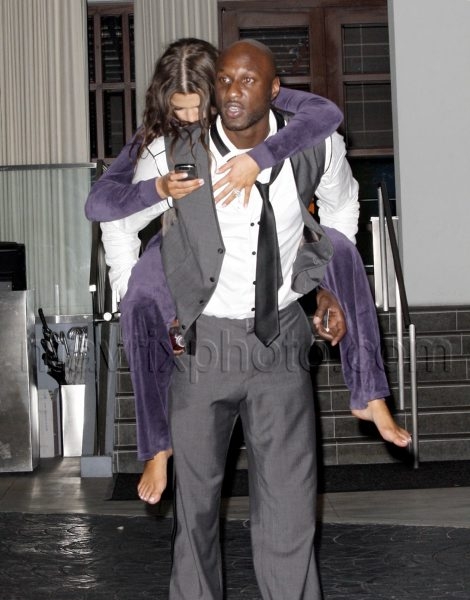 Exclusive: Khloe Kardashian!
After Khloe and Lamar's $1 million wedding yesterday, Khloe got all Britney on us and walked around in a velour tracksuit. Barefoot. Then she hopped on her new husband's back and rode him for all he was worth, both literally and figuratively.
Look at the bling. Holy hell, is that thing huge! What is that, 500 karats? Did he buy her the Hope diamond? I think that might be the biggest celebrity engagement ring I've ever seen (and believe me when I say that I've seen quite a few). You go, girl! Get that cash money!
Congrats to the happy couple!