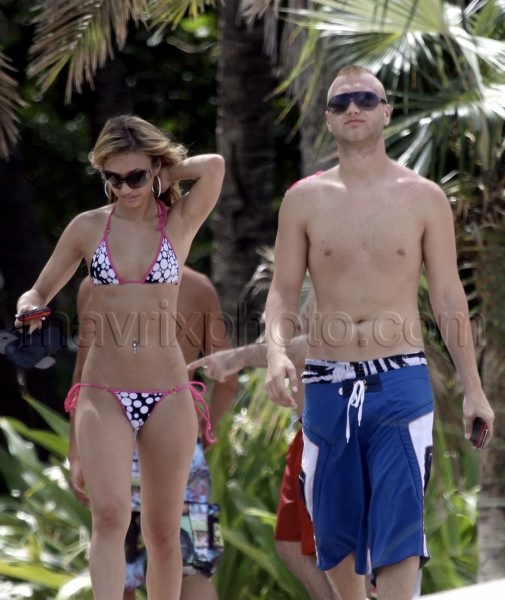 MavrixOnline Exclusive: Nick Hogan
Nick Hogan has been out of jail for less than a year, but he seems to be moving on with his life. He spent yesterday strolling around South Beach with his bikini-clad girlfriend, eventually retiring to his room in a luxury hotel.
You know, he's not as buff as I thought he'd be. Are we sure he's really Hulk's son?