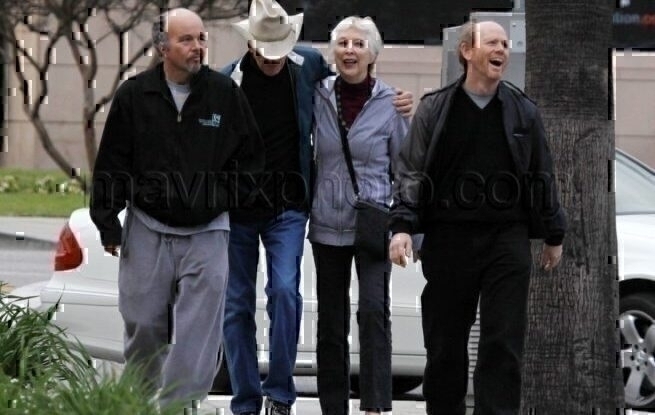 MavrixOnline Exclusive: Ron Howard and Co.
Ron Howard walked around Burbank with his brother, Clint Howard, and Laverne and Shirley veteran actress Betty Garrett. Unfortunately, The Fonz was nowhere to be seen.
I know that Ron is now an uber successful and talented diretor or whatever, but to me he'll always be the ginger kid from Happy Days. And it's not like I'm old or anything, I'm only 25. I blame old school Nick at Nite.