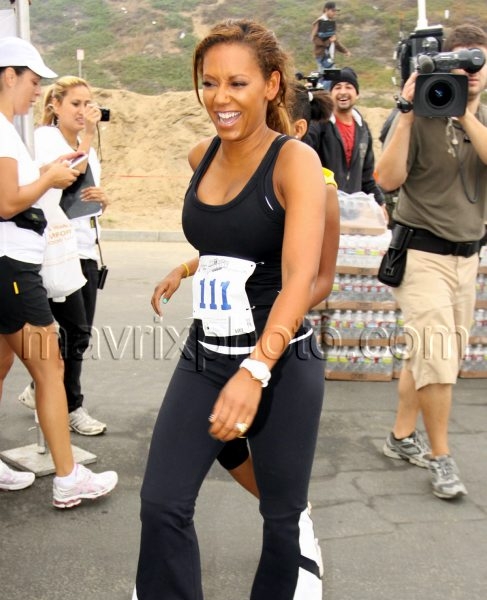 Mel B Keeps LA Running
Resident Brit pop star Melanie Brown, aka Mel B, aka Scary Spice, raised the bar just a little bit higher for herself today as she took to the pavement for the 17th Annual Keep LA Running Charity 5k/10k Run held at Dockweiler Beach in Playa del Rey, CA.
The annual race, which Mel hosted, benefits several charities including cancer research and victims of the 2010 Haiti earthquake.
Already toned and fit from her stints on "Dancing with the Stars" and Las Vegas burlesque show "The Peep Show", the 35-year-old mother of two ran the race with her husband, producer Stephen Belafonte and daughter Phoenix Chi.
But even Mel, as fit as she is, knows how to let loose once in a while…as she and Phoenix looked pretty happy when Stephen came by with some hamburgers for lunch!