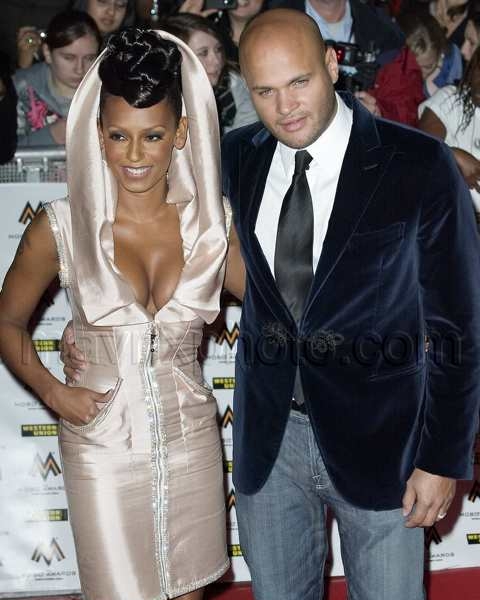 Mel B, Surely You Jest?
Whoa, there! I don't even know where to start with this ensemble that Mel B wore to the MOBO Awards in London tonight. It looks like her poor ta-tas are trying to break free from a bedazzled zip up vest! And wait…does that vest have a hood?!
Yes, my friends. Yes it does.
Also, I don't know where that shiny lump of hair on her head is coming from. Is it weave? Is it real hair? Is it a hat? Because it doesn't match the part of her hair that is pulled back. Nope, not even a little bit. Whatever it is, it isn't doing much to hide accentuate her ears.