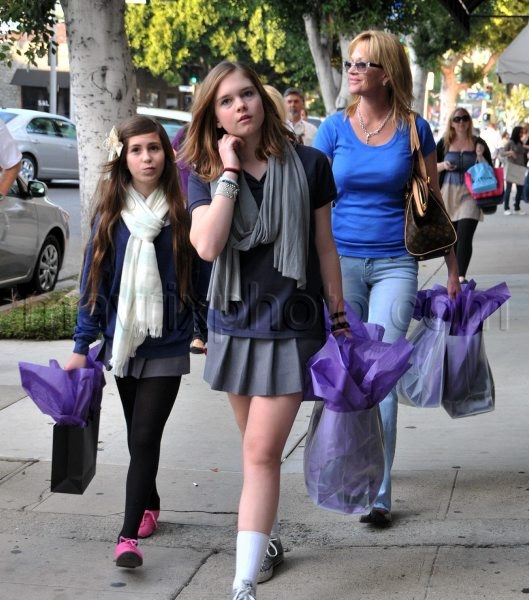 Melanie Griffith Hits Robertson
Melanie Griffith took her daughter, Stella, and one of her daughter's friends shopping on Robertson yesterday, and these are the pictures that prove it. How cool is it that Melanie still takes time out of her day to be a normal mom?
Well, I guess normal mothers shop at Ross instead of on Robertson, but still. And Stella's going to be a total heart breaker when she's older! She's absolutely gorgeous!