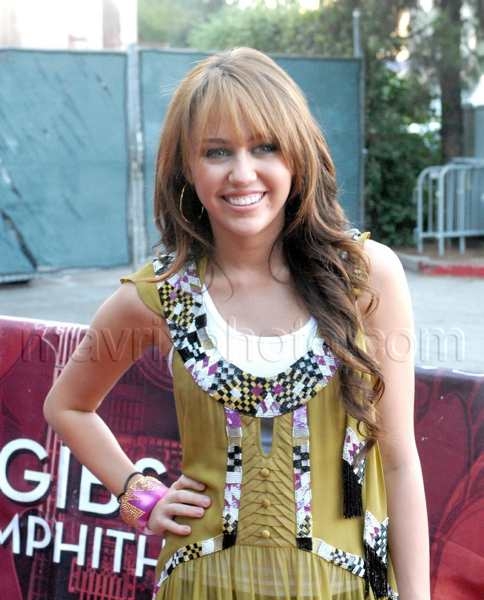 Miley Cyrus Really Needs a New Pose
Miley Cyrus has been killing me with her peace sign flashing lately. If I see her do it one more time, I think my head might explode all over my laptop.
These pictures are of Miley at yesterday's Concert For Hope, a benefit for cancer research and treatment programs. Because she spent her Sunday doing some good, I'm not going to comment about how that shirt makes her look like Pocahontas. Instead, I'm going to focus on how nice her makeup is. Isn't it pretty?