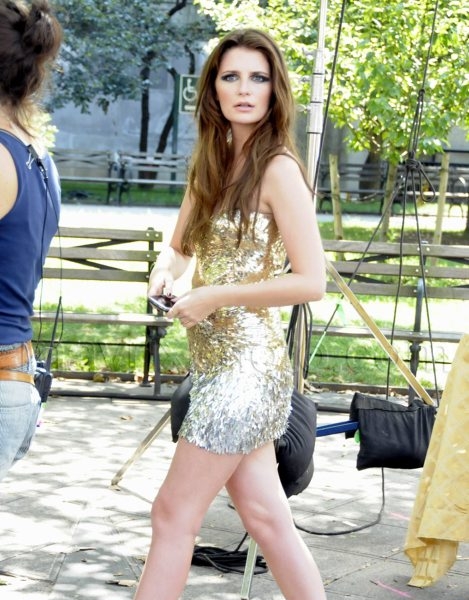 Mischa Barton is Back to Work
Mischa Barton rolled out of the hospital a little while ago and immediately got back to work. She's currently filming scenes for The Beautiful Life in NYC, and yesterday she took a quick break for a smoke and a makeup adjustment.
I have to say, Mischa is looking pretty damn good! Sure, she kind of looks like Brooke Hogan a little in the face, but that's not necessarily a bad thing. It's good to see her getting her act together — I have a feeling she could have a really great career if she keeps it up!