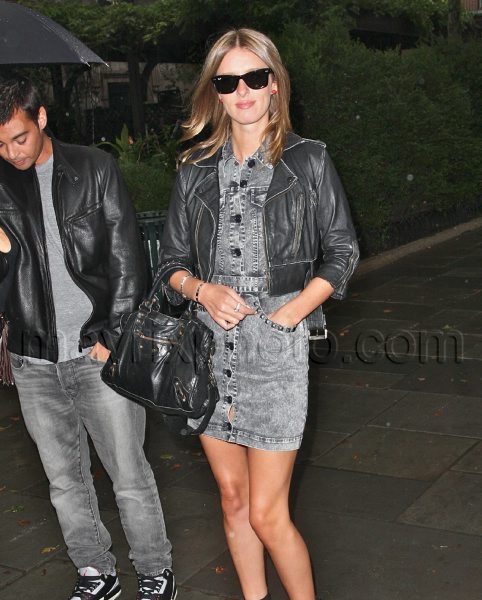 Nicky Hilton's 80s Flashback
Last night, Nicky Hilton attended Charlotte Ronson's fashion show in NYC. Wearing that.
Did she get drunk and accidentally stumble into her mother's closet full of old 80s clothes, and then get dressed in the dark? That's the only explanation I can think of, because I don't even know where a person would go to buy a black acid-wash denim dress that buttons up the front. I could scour Salvation Armys all over the country for years and not be able to find a dress like that.
It's like I'm seeing the Loch Ness monster for the first time — I've heard that something like that exists, but I've never seen it with my own eyes.