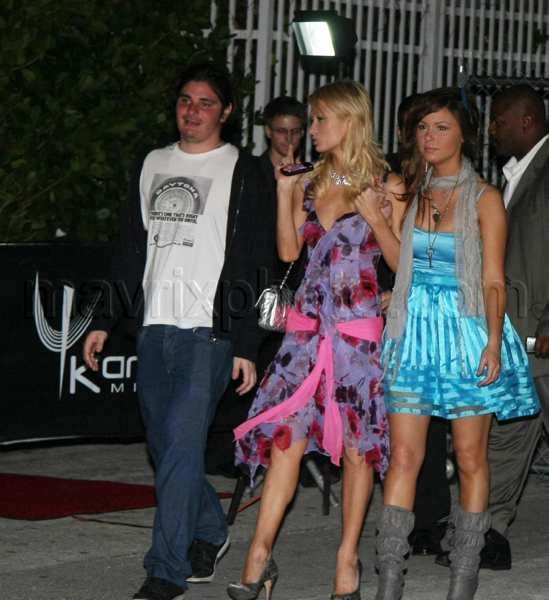 Nicky, Paris and the BFF Party
The wonder sister duo of Paris and Nicky Hilton celebrated Art Basel by hosting Karu&Y, drinking and dancing the night away. I'm not much of a dancer, but I can definitely give the Kari seal of approval to the boozing part. Two drinks thumbs up, ladies!
You know who else was there? Brittany Flickinger, the winner of My New BFF! I'm kind of horrified that I actually know that girl's name. Please, don't judge. Anyway, Brittany was Paris' date, while Nicky brought her fiance, David Katzenberg.
Karu&Y seems to be like the hottest spot in Miami these days, celebrities are always hanging out there. Plus, I have it on good authority that their new Champagne Lounge is like a sliver of heaven. Mmmm…champagne and heaven cocktails.