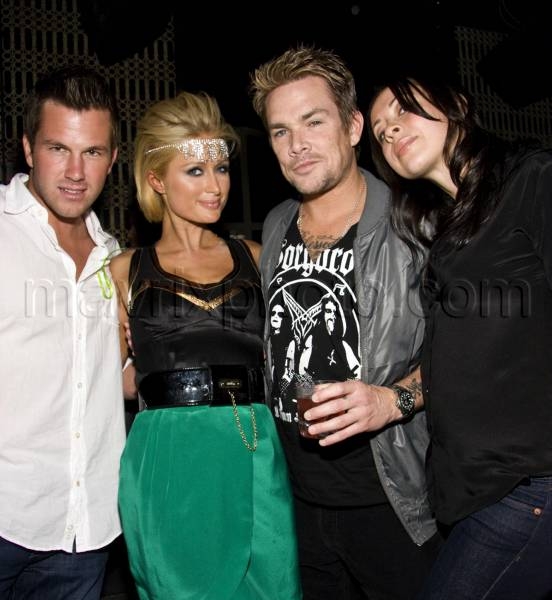 Paris Hilton Celebrates St. Patrick's Day
Paris Hilton partied with her new BF (forever?) Doug Reinhardt and Mark McGrath at Lavo last night. McGrath was showing off his clover tattoos with pride for St. Patrick's Day and Paris wore a green skirt for the festivities…guess she didn't want to be pinched!
I used to have SUCH a thing for Mark McGrath in high school. It was an even bigger affair than the Jonathan Taylor Thomas days of middle school, which is really saying something. Every Morning was my junior year jam!