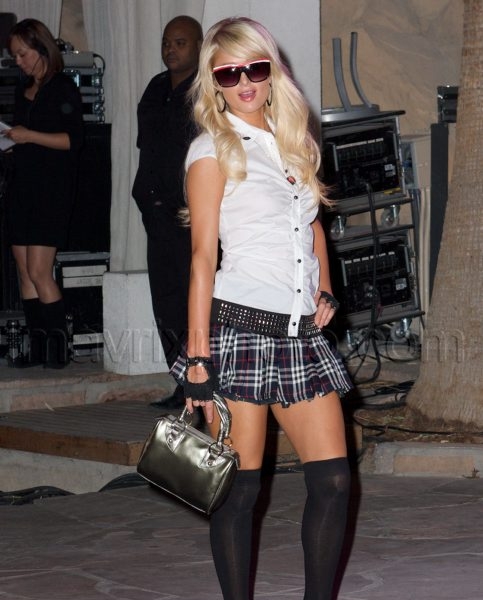 Paris Hilton Expands her Empire
Paris Hilton launched her new line of sunglasses yesterday at the Hard Rock Hotel and Casino in Las Vegas, and I totally and completely cosign on that outfit of hers. Hell yes! It takes me back to the early 90s, when I used to wear skirts like that (paired with my favorite bodysuit, of course).
I say, let's bring back this look. We can all watch Clueless again to get more style ideas, and the next thing you know, we'll all be looking for white collarless shirts from Fred Segal. Love it!