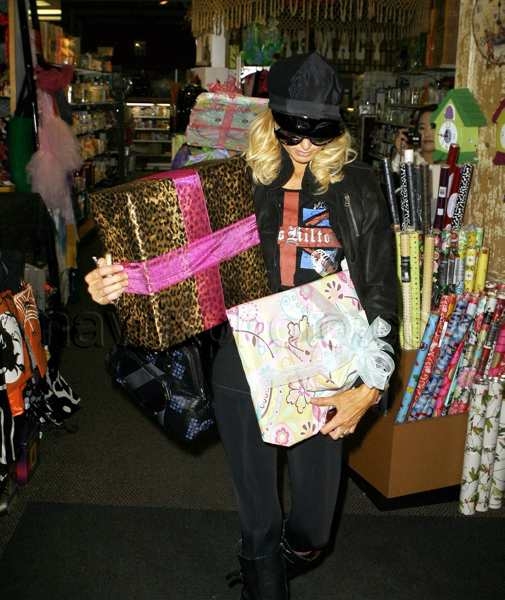 Paris Hilton is a Busy Girl
Paris Hilton has been busy lately. She just recently got back from spending time abroad, and she hit the ground running. All weekend she was seen shopping around town…first to buy Ashlee Simpson a baby shower gift (or two, judging by the present packaging), then to Borders in the Westfield Mall in Century City, California.
This whole thing is just blowing my mind. First and foremost, I never thought Paris would ever step foot inside of a regular mall. I mean, isn't that what normal people do? I had her pegged as the "specialty-store only" type. Second, with all of the BFF shows and whatnot, I figured she'd have a personal assistant to take care of the present purchasing duties. Isn't that how the rich and famous like to roll?
And another thing: Paris has had her own reality TV show!!! In fact, she's had several! This just goes to show you that reality TV stars will be taking over the world soon. Just to recap…I've written five posts today. Let's go down the line:
Kim Kardashian has a reality show, obviously. But did you know that Brittny Gastineau had one too? With her mom!
Ashton Kutcher had Punk'd, which is totally a reality show
Heidi Klum has Project Runway, one of the best reality TV shows on right now
We've already gone over the Pussycat Dolls/Lo and LC reality situation
This is all too much for me. Every single post that I've written so far today has included at least one (and sometimes four or five) reality stars. I'm going to go stock up on canned goods and generators, I feel as though the apocalypse is nigh.