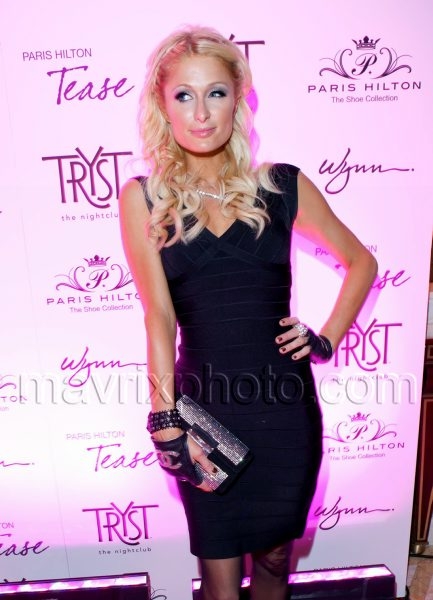 Paris World Domination
Is there anything Paris Hilton can't do?
Here's our favorite heiress last night looking lovely at Tryst in Las Vegas where she was celebrating the launch of her new shoe line and also her latest perfume Tease.
Now we hear she has plans for a hotel chain!
Paris seems to be on a path of world domination …. and we like it. I would totally stay at one of her hotels!