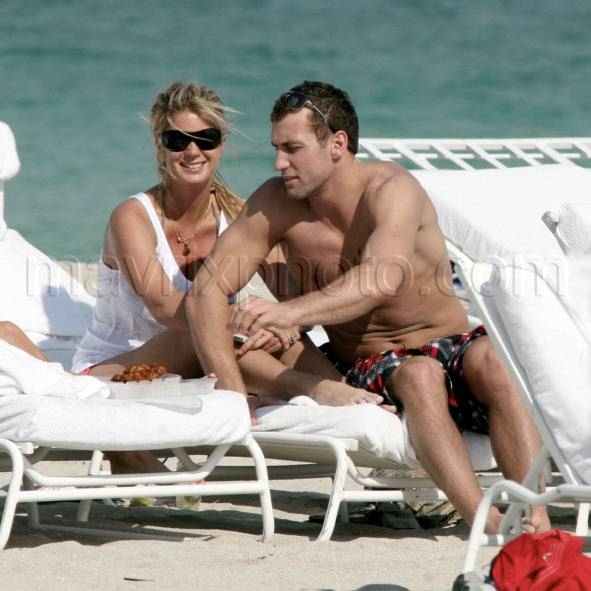 Poor Rachel Hunter!
Oh man, this sucks! It's being reported that Rachel Hunter's fiance, hockey player Jarrett Stole, has called off their engagement. The wedding was supposed to take place in just a few weeks, too. C-O-L-D.
The worst part? Apparently, Rachel didn't see it coming and has no idea why he canceled the wedding. A source close to her was quoted as saying:
"She is absolutely devastated. Everything was in place for their wedding — she had the venue, the designer dress, the guest list. She has absolutely no idea why Jarret has done this. It sounds like it could be a classic case of cold feet. He is a fair bit younger than her."
Bummer.