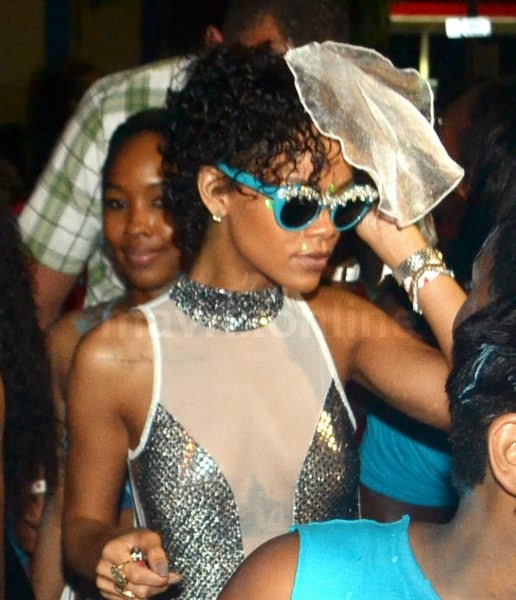 Rihanna Parties Till the Morning at Barbados Carnival Party
Rihanna was spotted taking in the Barbados carnival scene while partying through the early hours of Saturday morning in the island's capital Bridgetown at The Foreday Morning Jam party.
The 25 year old entertainer looked very much in a festive mood and looked typically striking in a nearly sheer white monokini decorated with sparking metallic panels. Rihanna also wore green face pain, blue and silver sunglasses, Converse sneakers and a white veil over her new short curly hairdo. The bash, which was full of partygoers, took place on the street and began at midnight ending at 6 am, with Rihanna in for the long haul.
"Woke up in paint and a veil from partying in de street all morning!!! #Barbados #FOREDAYmorning CROP OVA almost here!" she posted on her Twitter account after her night out.
Rihanna is currently on a two-month break from her "Diamonds" world tour after recently jetting back home to L.A. from Europe. She is expected to travel east next month for shows in Macau, Manila and Singapore.