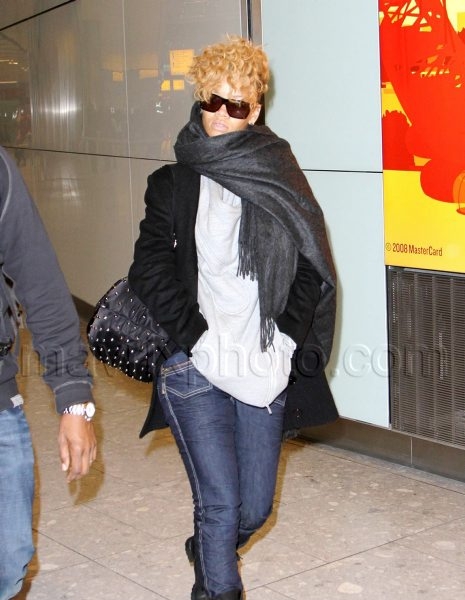 Rihanna's Ready to Help Out Haiti
Rihanna arrives in London today, where she is to take part in a-star studded telethon to raise funds for Haiti. She must have dropped everything she was doing to be a part of it, because she came in from Norway. What's in Norway?
Jay-Z, Coldplay and Bono also agreed to perform tomorrow to raise funds for the earthquake-stricken nation. The telethon is being put together by George Clooney, and everyone who is anyone is taking part in the event. Can't wait to phone in my donation!