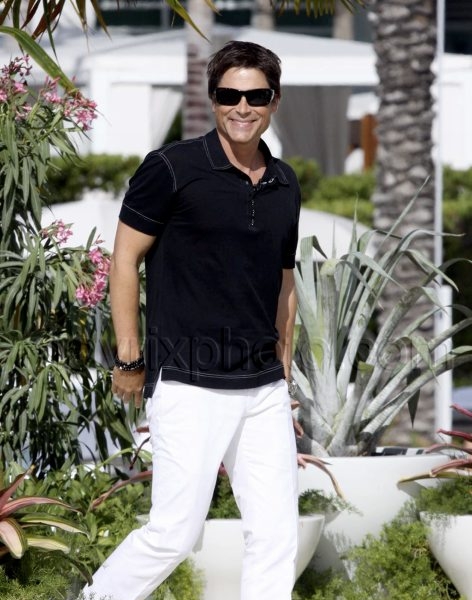 Rob Lowe Does Live With Regis and Kelly
I told you earlier that Rob Lowe is in Miami to film a segment on Live with Regis and Kelly, and yesterday he was on the show.
Those are some awfully white pants he's wearing, but he can still do no wrong in my book. He could have shown up wearing Saran Wrap and a smile and I'd have been okay with it. Actually, I might have preferred that look.