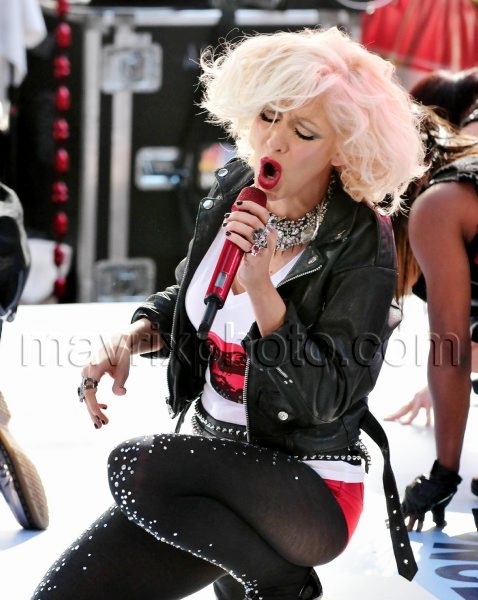 Sizzling In The City
Summer is officially here because Christina Aguilera sent temperatures soaring today during her performance for NBC's Summer Concert Series on the  "Today" show in New York.
The songstress belted out her tunes wearing rhinestone studded nylons, red hot-pants and sky-high stilettos.
Christina, mother of 2-year-old son Max, is currently promoting her fourth studio album Bionic, which she began recording three months after Max's birth.
But what I really want to know is… where can I get that cool t-shirt?