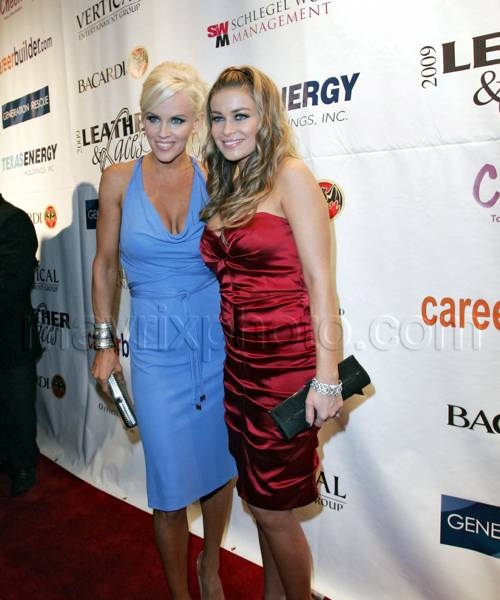 Snaps from the Leather and Laces Benefit
Oh man, this is so awesome I can hardly stand it. Like, all of my favorite people in Hollywood are in this post, and they're all doing stuff for charity!
The Leather and Laces Super Bowl party was held last night. It was hosted by Jenny McCarthy and Carmen Electra, and benefited Generation Rescue. As if those two weren't enough, Kim Kardashian was also there! If that's not a trifecta of awesome, I don't know what is. Jordin Sparks also showed up, but she was very clearly overshadowed by the other three superstars.
Plus, everyone looked amazing. I love Jenny's blue dress…and Carmen, as usual, was perfect.