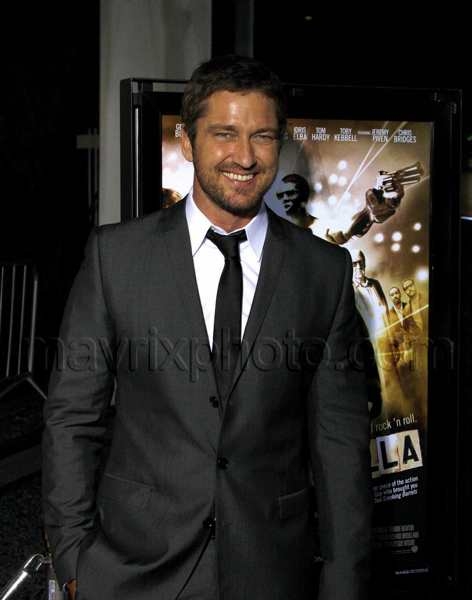 Snaps From the RocknRolla Premiere
RockNRolla has to be the worst movie name in the history of ever, but I'm still going to see it. Why? Because my future stalking victim husband and soul mate, Gerard Butler, is in it! I can't believe that a week ago I didn't know who he was. Now, I have his posters plastered all over my house (I find they go well with my cat lady decor).
Natalie Zea and Thandie Newton were also at the premiere last night. I purposely included a close-up of Natalie's face, because whoever did her makeup deserves a friggin' raise. It's hard to pull off blue eyeshadow without looking like an old extra from Dynasty, but she nailed it. Next time you have a special event, bring this picture into your salon and say "I'll have the Natalie Zea, please. Oh, and hold the Dynasty. Thanks." They'll know exactly what you mean.