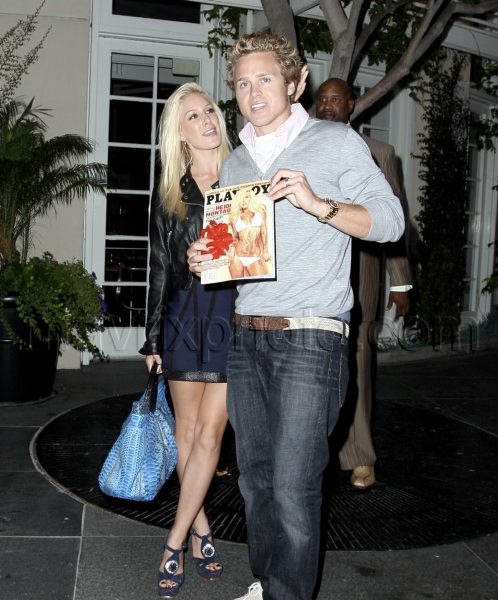 Spencer and Heidi Pratt Celebrate the Playboy Spread
Well, the day we've all been waiting for is finally here — Heidi Montag's Playboy issue is about to hit newsstands, and it looks like Spencer got an early copy in time for his 26th birthday. Of course, the dazzling duo (insert snicker here) took the opportunity to get some press for the issue by posing for photos outside of an LA restaurant.
It's interesting to me that two such devout Christians would participate in such events. Spencer let his wife be photographed naked for everyone to see, Heidi posed nude for the magazine, and the two are parading around like it ain't no thang. And it really isn't, at least in my opinion. But then again, I don't go around throwing my religion (or lack thereof) in other people's faces. A tad hypocritical, no? I mean, you don't see Miss Mormon Marie Osmond flashing her hoo ha to the cameras, do you? WWJD? Not Playboy, I'm sure!
Hey, at least she looks good in the pictures!