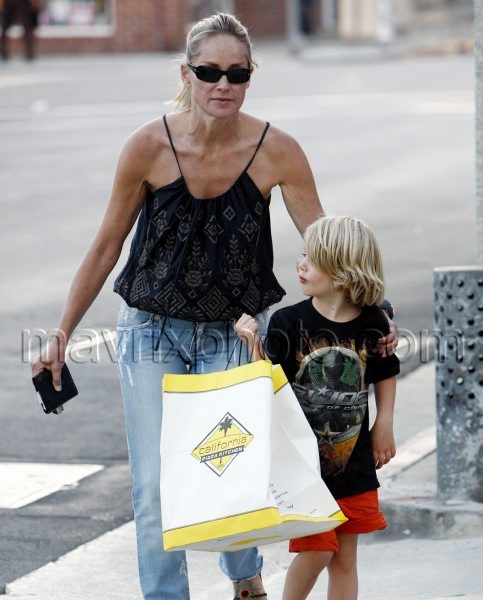 Stone Pizza Date
So that's how she keeps her figure… by eating Pizza!?!
Sharon Stone was spotted leaving the California Pizza Kitchen in LA with her son Laird wearing a pair of tight jeans that showed off her trim figure….guess it must have been her "cheat" day that I have been hearing so much about from friends recently.
It gets worse too, not only was there pizza but a pal carried some mini cupcakes for dessert! I only have to look at this stuff and gain 10 pounds!