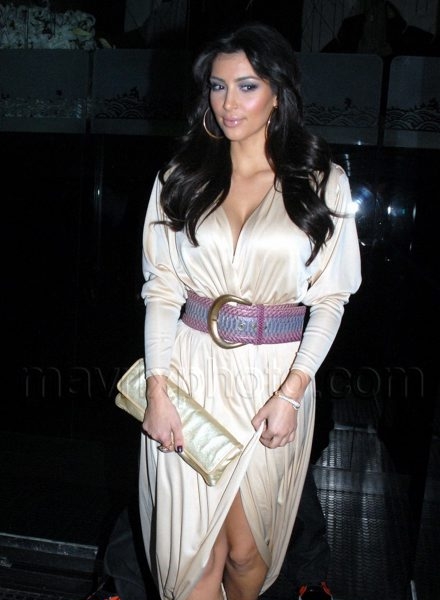 Thank God for Kim Kardashian
Because if it weren't for Kim Kardashian, we'd never get to see pictures of her hot piece of a publicist, Jonathan Cheban. I seriously loves me some JC. He probably doesn't know this yet, but we're totally soul mates. I can see it in his glorious black and red sneakers.
Kim and Jonathan went out to dinner last night, and Kim wore that dress. She looked absolutely stunning!