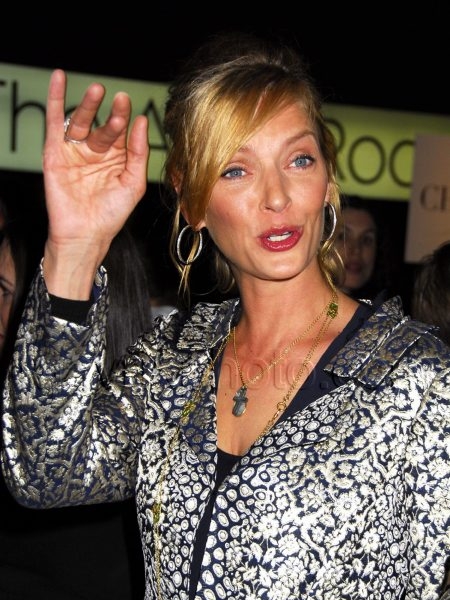 Uma Thurman is a Smart Cookie
Uma Thurman attended the 3rd Annual Smart Cookie Awards yesterday, where she was honored as an "amazing charitable mother" along with Salma Hayek, Debra Messing and four other women.
Uma Thurman is one of those actresses that you never hear a bad word about…only stuff like this gets out. It's a refreshing change from the norm, isn't it?
Congrats and keep up the good work, Uma!