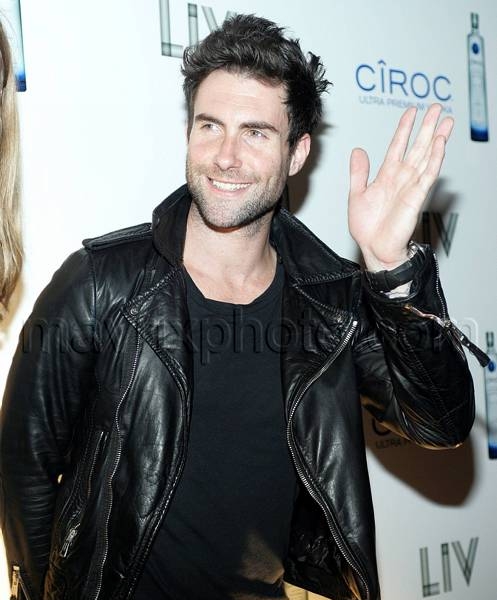 Well Helloooo, Adam Levine!
Seriously, Adam Levine can wave to me any day. He looks a little limp in the wrist in these pictures, but I can deal. I've seen his music videos, I know what's up.
Adam was at the Fountainbleau Hotel for New Year's Eve, along with Jamie Foxx, Stacy Keibler, Gavin Degraw, Nick Lachey and Vanessa Manillo. Nick and Vanessa have been together for quite some time now…I wonder if their New Year's resolution was to get married in 2009?