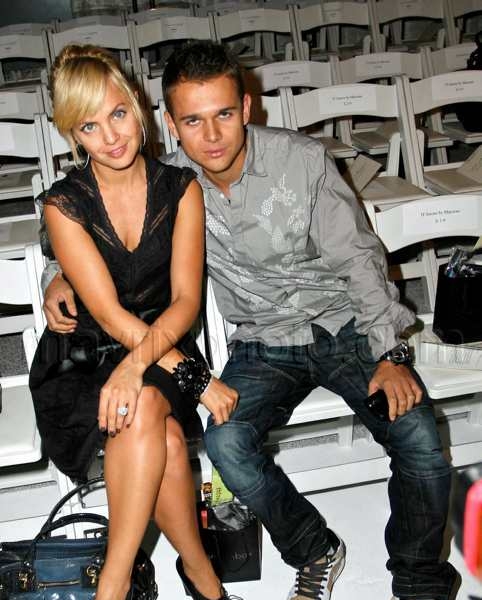 You Can Never Have Too Much Mena Suvari
I'm a firm believer that you can never have too much Mena Suvari. Ever since American Beauty, I've had a serious love affair with Mena Suvari. She's gorgeous, intelligent and she can pick a movie role like nobody's business. Love her!
Last night she attended the D'Amore By Marceau fashion show at the Mercedes Benz Fashion Week in Los Angeles, CA with her fiance, Simone Sistito…and, um…what's up with that dude's eyes? His eyes in this picture remind me of those documentaries I've seen of people in churches going crazy and talking in tongues. It always starts with the eyes rolling into the back of the head, and the next thing you know the person is screaming "HABBABALCH GOMARZIO FA-LA-LA-LA-LA! TUMERINIC! BOTSWALA!"
Yeah…scary stuff.