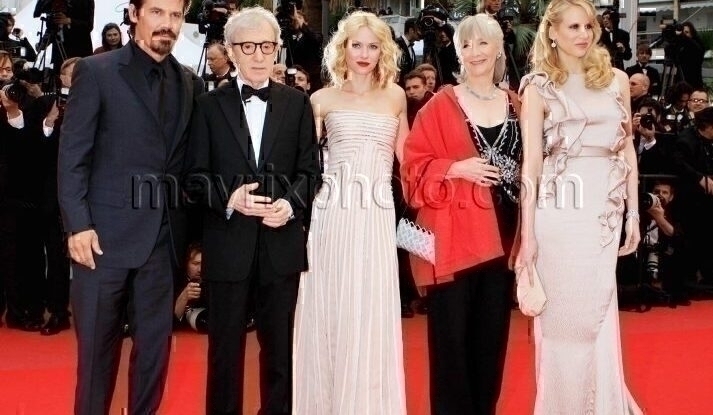 You Will Meet a Tall Dark Stranger
No, that's not your horoscope… it's the name of the new movie with Naomi Watts and Josh Brolin and directed by Woody Allen.
Naomi and Josh along with Lucy Punch, Gemma Jones held a press call at the 63rd Cannes Film Festival followed by a red carpet premiere.
The film is a dark romantic comedy, written and directed by Woody Allen, and it tells the story of three dysfunctional couples living and working in London.
The question is, which of Naomi's looks do you like most……….daytime flirty dress or sleek gown? I can't decide.