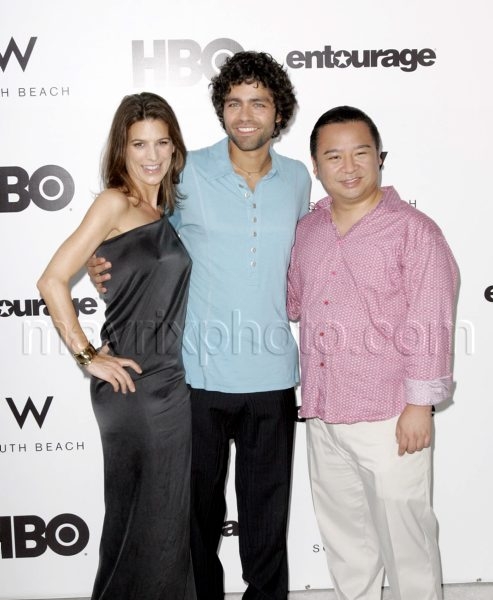 $10,000 Will Get You Into The Entourage Bungalow…
For $10,000, you can get yourself a night at the Entourage Bungalow in the new W Hotel in South Beach, but only from July 27 to September 27, 2009. Here's what you get with 10 large: exclusive HBO content as well as amenities including a driver, an afternoon of boating, a personal poolside cabana and jet skiis, a golf foursome at the Diplomat and dinner for four at Solea followed by table service at Wall. Not included: a night with Adrian Grenier. WTF!
Here's Adrian, Rex Lee and Perrey Reeves (Ari's wife) at the grand opening of the Entourage Bungalow last night — they sprayed champagne over the crowd to celebrate.